Launch Incubator Chooses Peak Reach
As a young company we are always encountering exciting firsts in our world of business. Today is one of those days as we work with our first university client.
Peak Reach will be working with the University of Salford, Manchester, to help showcase a new initiative they have had in development for the past year.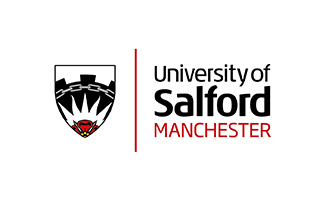 The University of Salford is working hard to develop their contribution to equip their students and graduates with the resources they need to succeed in the business world. Whilst their careers and enterprise department currently offers many helpful resources, this new initiative is an innovative commitment from the university, taking that support to the next level.
The project, titled 'Launch', is a business incubation programme, with partnership services from The Business Growth Hub, Santander and many other companies. Each of these collaborations bring their own benefits for users of the business incubator. 
As such we are thrilled to have been sought out to handle the video production for the launch of the initiative, which we will be sharing our role in following the upcoming official unveiling event. In the meantime, if your business needs to promote a new product, initiative or service we would be happy to have a chat with you about how we can do that. 
You can find out more about the Launch Incubator here and contact us on the email below. 
Company Number: 11856345
VAT Number: 300 0931 68


"Peak Reach produced a high quality film for The Lowry, delivered to the brief and went above and beyond to ensure it was the best it could be. I was impressed by their collaborative and flexible working method, level of professionalism and clear lines of communication. I'd happily work with Peak Reach again."
"Working with Peak Reach is always the option we like to take for new content. Their focus on high quality work never disappoints and their professionalism means content is delivered within budget and by deadlines."
"I was very impressed by the high standard of work carried out by Peak Reach. The filming process was very well planned and efficient and they delivered a very high quality result."
"It was a pleasure working with Peak Reach, who took the time to understand our needs and brief to provide a fun-packed video aimed at children and their parents. We will work with Peak Reach in the future!"
"Peak Reach are a dream to work with; they are creative and extremely skilled in many departments of production. They ensured we stayed within budget while also fulfilling all our creative ideas to the fullest extent. Thank you for everything! You were all so amazing and we hope to work with you again."
"It has been a pleasure working with Peak Reach on our recent project. They had an immense amount of energy on the day of the shoot and went above and beyond to capture additional shots that were not originally in the shot list. We are delighted with the finished products and will definitely be retaining Peak Reach's services for future projects. I would recommend working with Peak Reach ten times over. Thank you!"